Employee testimonial, Letitia Harris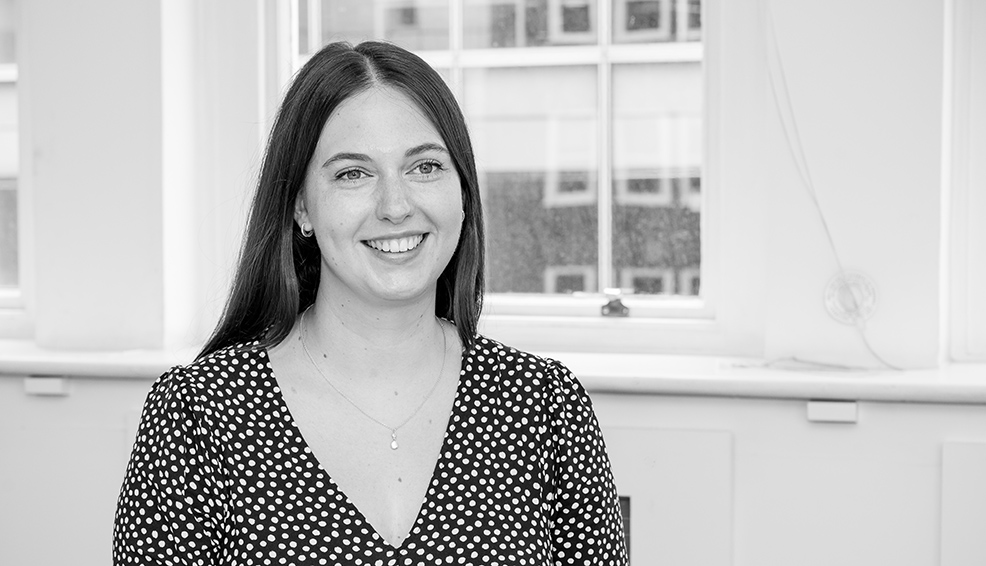 I joined the Biotechnology team in the London office of E+F in July 2022 following the completion of an MRes in Translational Cancer Medicine at King's College London and a DPhil in Oncology from the University of Oxford.
I first considered patent law after attending the virtual EPO European Inventor awards ceremony held in 2021. Following an offer from E+F, I was excited to join a profession that encompasses the combination of science, legal writing, and client interaction, all with a commercial focus on innovation. To date, my training has mainly focused on the drafting and prosecution of patent applications.
From my first day, I have been involved in working on live cases. This means a steep learning curve. One of the best aspects of my training so far has been the opportunity to work on a wide variety of cases. I have been working with a range of different clients, across various areas of the life sciences, including biomarkers, biofuels, sustainable materials, antibodies and cellular therapies. In addition, I have thoroughly enjoyed participating in client meetings and hearing first-hand about their latest discoveries.
E+F is an incredibly supportive and friendly firm that provides an intellectually stimulating and rewarding environment. From a training perspective, there is a huge focus on facilitating the transition from academia into patent law. Technical assistants are assigned a primary supervisor, often a partner, who oversees the majority of their training. At the same time, trainees are encouraged to seek work from other partners and associates which provides a useful opportunity to learn different styles and approaches to various tasks.
I would highly recommend applying to join the team at E+F.
Letitia Harris, Trainee Attorney